Porcelain Veneers and Crowns
While porcelain veneers have become increasingly popular as a result of their long-lasting reliability and ability to transform your smile, and porcelain crowns are favoured for adding strength as well as improving appearance, there are many other cosmetic dentistry options available. Your dentist at East Bentleigh Dental Group will explain all treatments that are suitable for your needs so you can make an informed choice as to whether porcelain teeth veneers and crowns are your best option.
Enquire about porcelain crowns and veneers today with our experienced cosmetic dentists.
Cosmetic Dentistry Options for Every Patient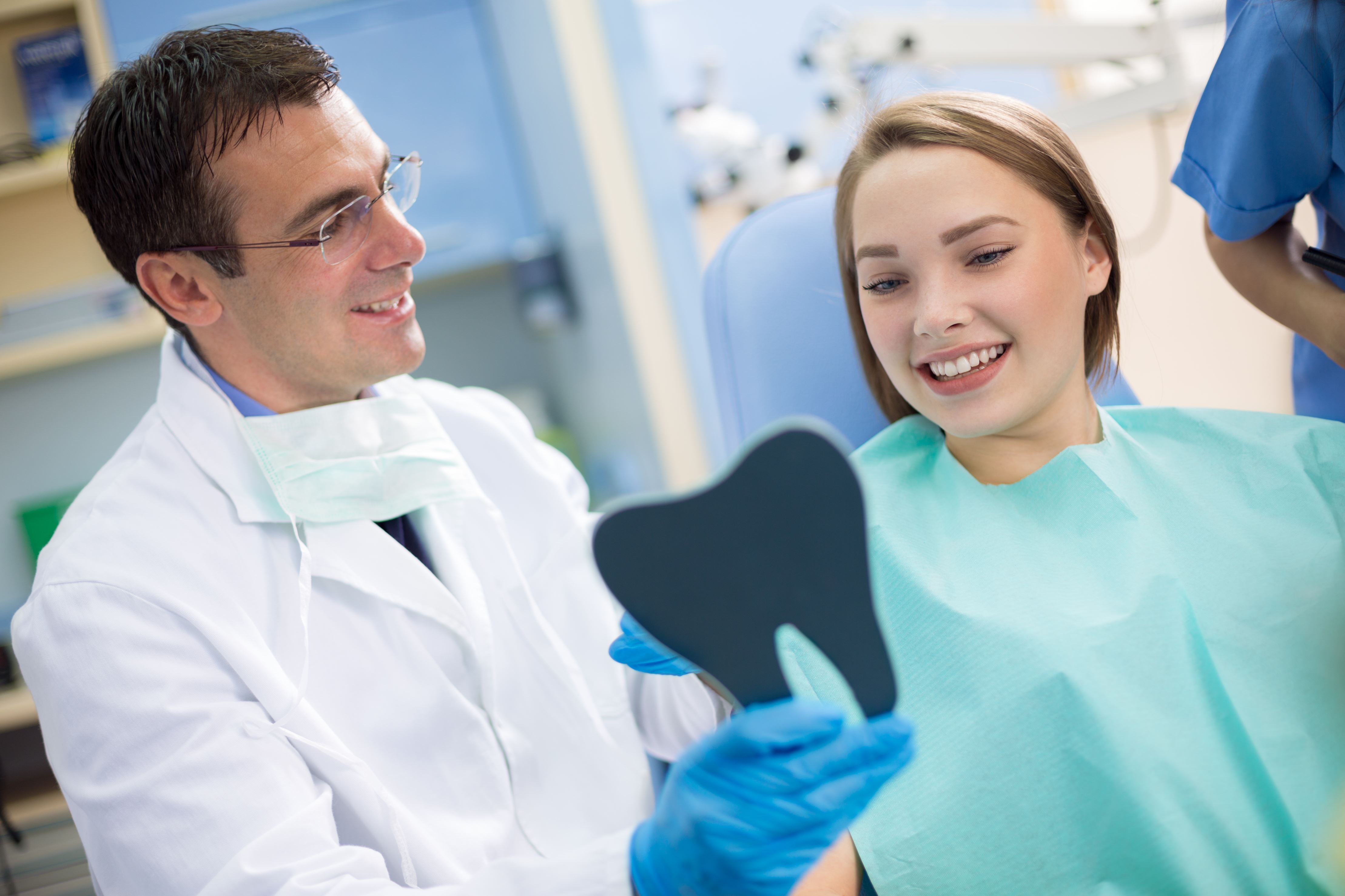 While the following offers a general introduction to the cosmetic dentistry treatments most commonly used to repair decayed, broken or missing teeth, speak with your dentist at East Bentleigh Dental Group for complete information, including potential risks and financial investment.
Porcelain Crowns
A porcelain crown for dental use is typically used to cover a heavily filled or broken tooth. Crowns can also provide strength to a tooth after a root canal treatment, attach bridges, and cover dental implants. They are also excellent for covering stained or chipped teeth.
Porcelain Veneers
Porcelain teeth veneers are shells that are bonded to the front of your teeth to close gaps, mask chips and discolorations as well as hide misaligned teeth. They are an ideal solution for enhancing your smile and maintaining a healthy tooth structure. While composite resin veneers are also available, porcelain dental veneers are considered to be a superior choice, as they achieve a more natural look and last for a longer period of time.
Improve Your Smile with Veneers, Crowns & More
Bridges
A natural-looking alternative to dentures, a bridge can replace a section of one or several missing teeth. They are custom made to blend naturally with your remaining teeth and can help you enjoy all of your favourite foods once again. A bridge consists of two or more porcelain crowns that are fitted on either side of the missing tooth and help to anchor the bridge.
Bonding
Suitable for those with a limited budget, bonding is a less expensive alternative to porcelain veneers and crowns. Bonding is where the tooth is prepared and composite resin is added, moulded and shaped to cover the tooth. While this method is not as permanent as veneers, it rarely requires shaving or reduction of the natural teeth.
Make an Appointment Today
If you're interested in finding out more about the cosmetic dentistry options available at East Bentleigh Dental Group, including porcelain dental veneers and porcelain crowns, make an appointment to discuss your dental goals.