Dental Implants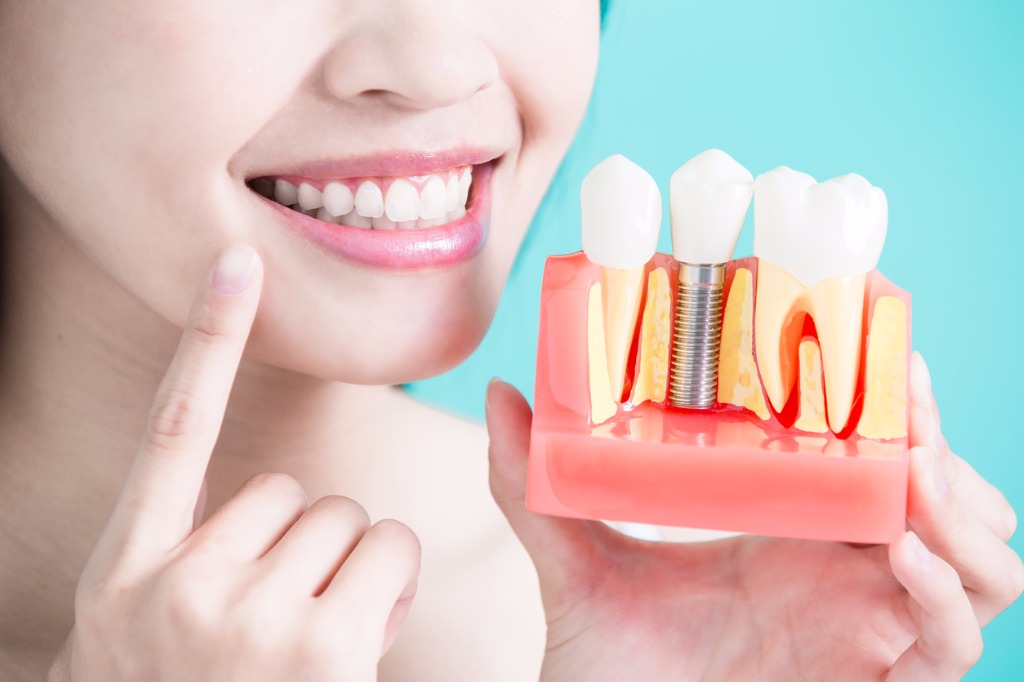 For the permanent replacement of missing teeth, dental implants offer patients an extremely effective and natural-looking solution. By opting for dental implants as opposed to dentures, you can restore your dental health by normalising your bite pattern and protecting the integrity of your jaw bone and adjacent teeth.
If you're looking for trusted and experienced dental practitioners who specialise in Melbourne dental implants, call on the team at East Bentleigh Dental Group. We provide dental implants for residents of East Bentleigh and surrounding Melbourne suburbs, including Bentleigh, Cheltenham, Hampton, Caulfield and Brighton, plus many others nearby.
As with any surgical procedure, there are risks that every patient should consider, and a second opinion from an appropriately qualified health practitioner is always recommended. Our team takes care to offer a complete assessment of our patients' needs for dental implants in Bentleigh East, including pain management solutions available for these procedures – such as sleep dentistry and sedation dentistry.
To make an appointment for dental implants, call (03) 9575 1100 today.
How Does a Tooth Implant Work?
A tooth implant is directly inserted into the jaw bone to act as an anchor for a replacement tooth and crown. Over time, the jaw bone becomes attached to the implant, allowing for the permanent fastening of the replacement tooth.
The most effective solution for patients with missing teeth is a dental implant combined with a porcelain crown. This is more stable than a denture and more natural-looking than a bridge. Our team of experienced dentists offer singular, multiple and even full-mouth dental implants in Bentleigh East to provide our patients with the best options in restorative and cosmetic dentistry.
What Can a Tooth Implant Be Used For?
A tooth implant can be used for a range of purposes, with the most common being to replace a missing tooth, to provide support to a bridge, and to secure dentures in place.
Restore Tooth Appearance & Function Today
Does the Tooth Implant Procedure Hurt?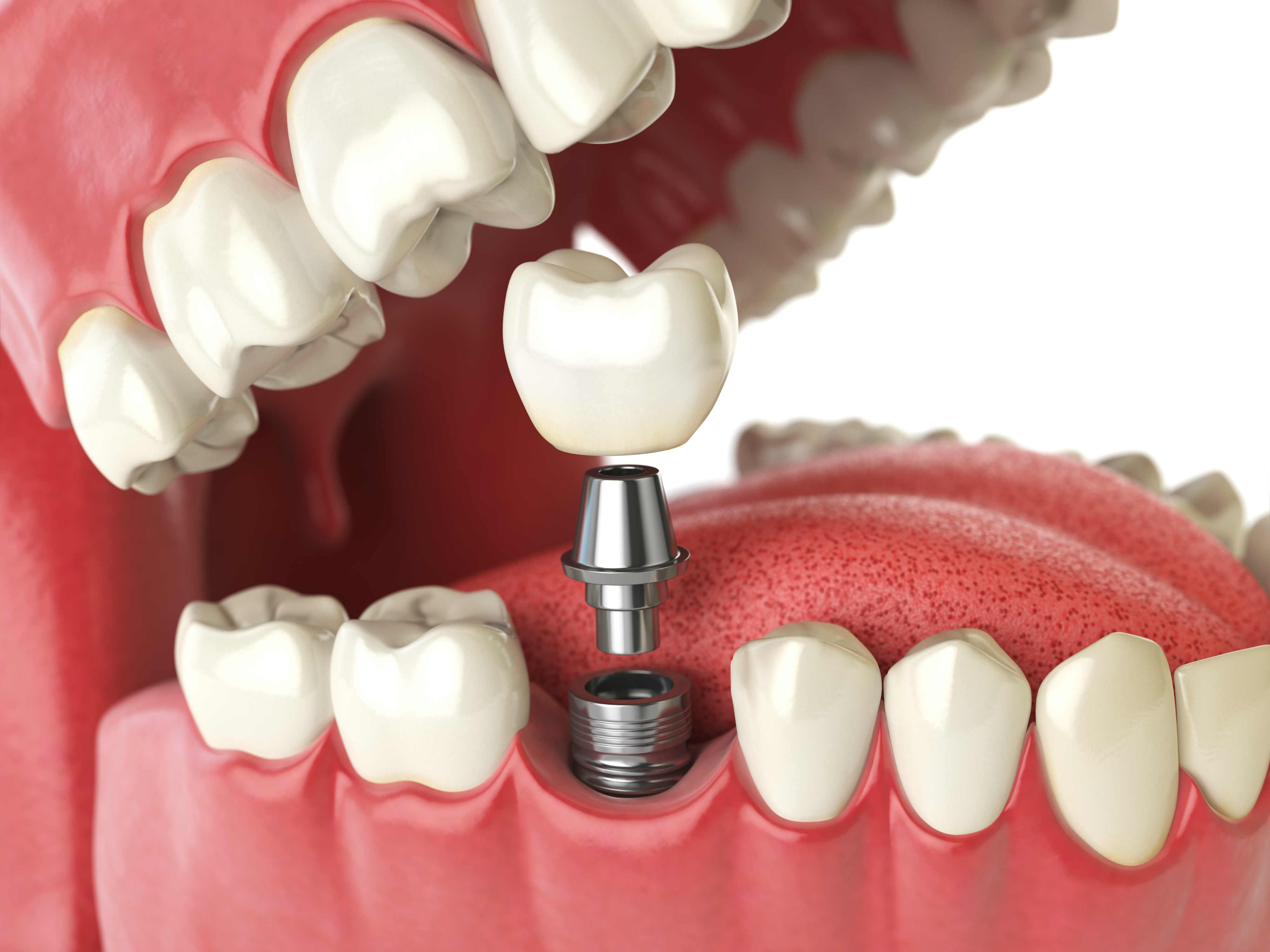 No, the procedure for our Melbourne dental implants should not cause any pain due to the local anaesthetic that's used. While you may feel the sensation of your mouth being worked on, this should not be painful. If you're feeling anxious about the procedure, our dentists can provide sedation options such as sleep dentistry to ensure you're as comfortable as possible during the tooth implant procedure.
EBDG is one of the few practices in Melbourne that offers implant placement trough a "key-hole" surgery for suitable cases. By using advanced on-site 3D imaging scans, we can virtually plan the entire procedure on the computer and use a custom stent. This means NO scalpel and NO stitches are needed! This makes recovery much quicker and far more painless than the traditional method of implant placement.
After the procedure, some discomfort may be experienced. This can be managed with simple painkillers such as ibuprofen. Ice packs can also be applied to minimise swelling and provide added relief from any pain.
How Long Do Dental Implants Last?
Dental implants are a long-lasting solution, but this depends on how well they're maintained and taken care of. A patient's lifestyle and dental hygiene can affect the longevity of a tooth implant, so it's important to discuss these factors with your dentist.
How Should I Care for My Dental Implants?
After getting Melbourne dental implants, it's important to properly take care of them to give them the best chance at lasting a long time. You should brush and floss your dental implants twice a day, as with all other teeth. You should also take steps to reduce consumption of sugary foods and drinks.
Within the first year after getting dental implants, it's recommended that you regularly see your dentist to make sure no problems develop. If a tooth implant starts to feel loose or it's affecting your bite, you should arrange to see your dentist as soon as possible.
Enquire About Dental Implants in Bentleigh East Today
If you're interested in dental implants and want to find out more, contact the friendly team at East Bentleigh Dental Group today. We're happy to discuss your options with you and answer any questions you may have about the tooth implant procedure.