Dental Veneers in Melbourne
While the condition of our teeth is important from a physical health point of view, it's also important to our self-confidence to have a mouth of pearly white, straight teeth free of breakages, cracks or stains. We form strong first impressions of people based on their smile, so having a sparkling smile can go a long way to putting people at ease and making you feel good at the same time.
However, there are times when we need a little help achieving a million dollar smile, which is where dental veneers can be beneficial. Available from the Melbourne veneers specialists at East Bentleigh Dental Group, dental veneers in Melbourne can help give you the smile you need to project an image of confidence, charisma and happiness.
Make an appointment for veneers in Melbourne today.
How Do Dental Veneers Work?
Applying veneers could not be simpler. The procedure requires an initial appointment with one of our Melbourne veneers specialists, where we'll determine whether veneers or one of our other cosmetic dentistry treatments would be better suited to your requirements. If we settle on dental veneers and the appointment goes ahead, you'll be given a local anaesthetic. The dentist will shave off about half a millimetre of enamel from every tooth. At this point, we create impressions of your teeth that enable us to manufacture veneers in Melbourne that perfectly match the measurements of your teeth. We'll then fit temporary veneers that will be in place until your second appointment.
Once we get the completed veneers back, usually within 1-2 weeks, we can then apply them to your teeth, giving you a smile that looks fresh and natural and will last for a long time.
Is the Procedure for Veneers Painful?
No, the procedure for getting veneers in Melbourne should not be painful when performed by an experienced dentist. Before the procedure begins, your dentist will numb your mouth with a local anaesthetic to ensure no pain is felt. While patients may feel a sensation of pressure while the teeth are being worked on, this sensation should be free of pain.
Find Out if Veneers Are Right for You
How Many Veneers Will I Need?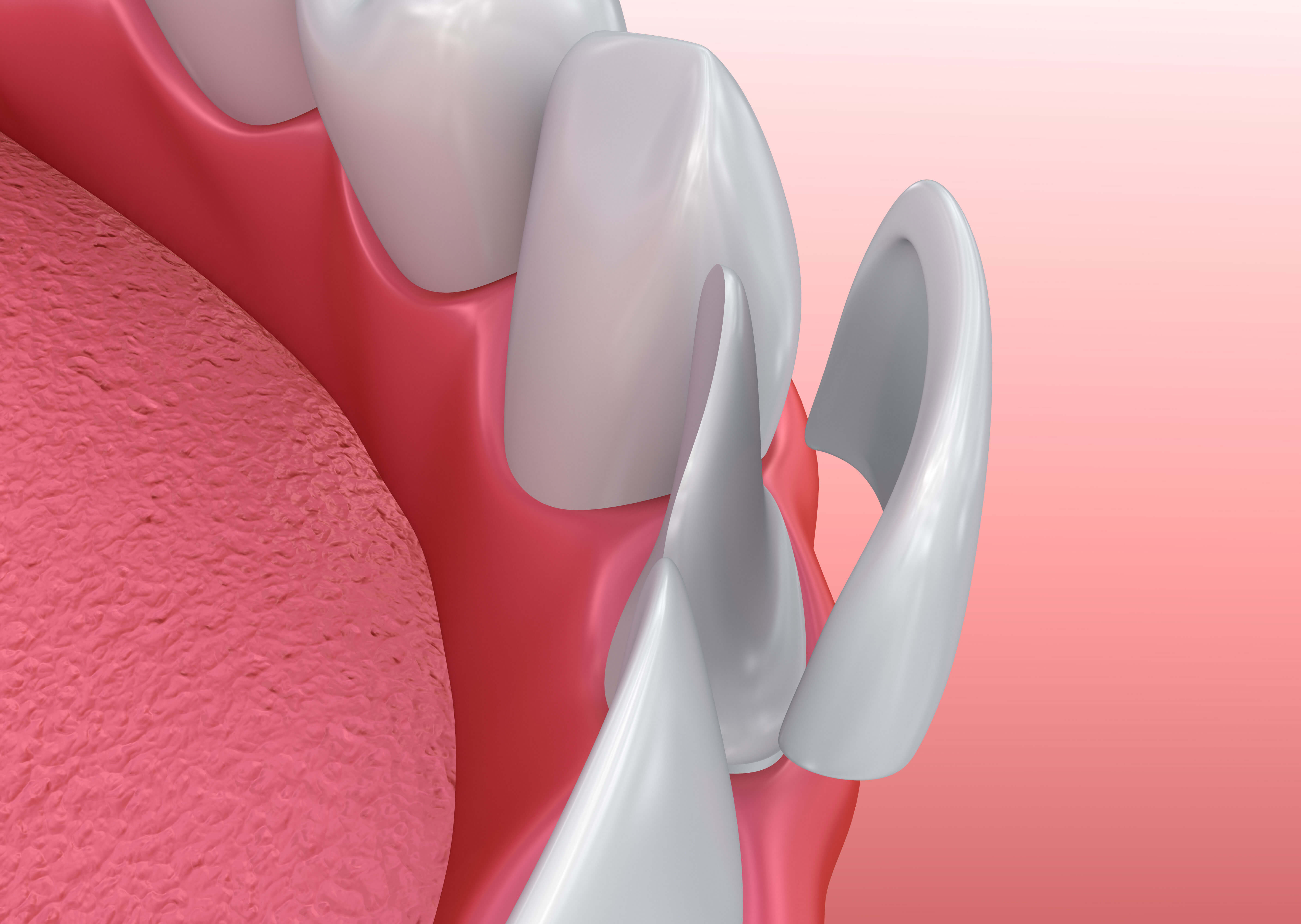 The number of veneers needed often depends on a number of factors, such as the condition of a patient's teeth as well as their budget. Typically, veneers are placed on the front 4 teeth or the front 8 or 10 teeth. It's not recommended for veneers to be placed on the first 6 teeth, as this can look unnatural.
What's the Cost of Dental Veneers in Melbourne?
The cost of getting veneers fitted by a Melbourne veneers dentist can vary depending on how many veneers are necessary, the experience of the dentist fitting them, and the type of veneers that are being fitted (i.e. porcelain or composite). For a detailed estimate of the cost of veneers, arrange a consultation today with East Bentleigh Dental Group.
What's the Difference between Porcelain and Composite Veneers?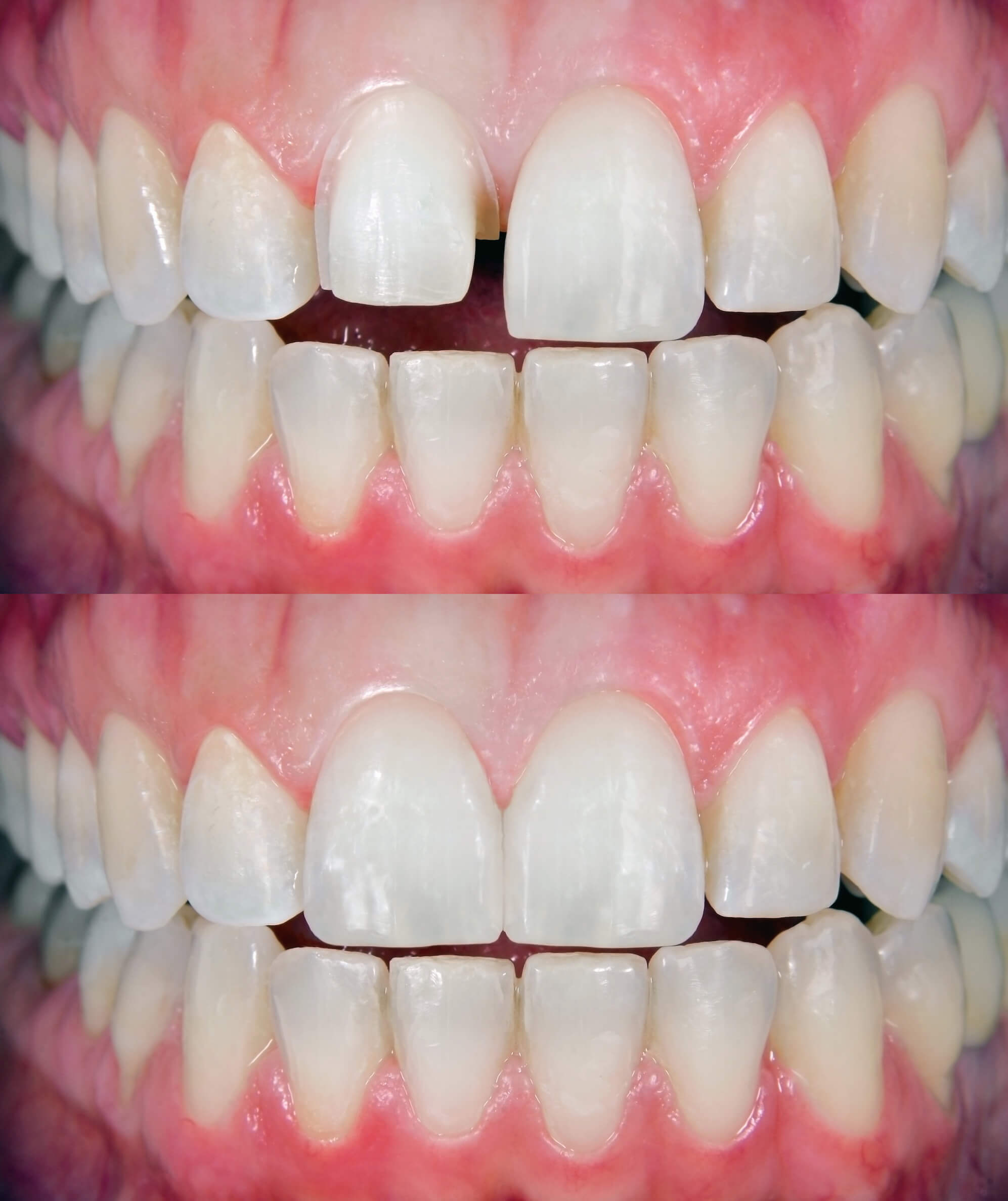 Composite veneers are made from composite resin, while porcelain veneers are fabricated from porcelain. While porcelain veneers are more expensive than composite veneers, porcelain is considered to be the superior material for veneers, as it has a more realistic appearance, is more resistant to staining, and is longer lasting. At East Bentleigh Dental Group, we recommend porcelain veneers in order to achieve the best smile possible.
Learn More Today
If you're interested in being fitted with dental veneers in Melbourne, make an appointment with East Bentleigh Dental Group today. Our Melbourne veneers dentist is happy to answer any questions you may have about the procedure and provide you with a quote that takes your individual needs into account.