Orthodontic Solutions
Our orthodontic team offer a wide range of options including Invisalign® and invisible braces, as well as being able to conduct any necessary extractions or cosmetic dentistry treatments on site. The close relationship between your dentist/therapist and the orthodontic team will allow for the seamless integration of treatments. Our ultimate goal is to give you the smile you've always dreamt of while ensuring your teeth are healthy and straight.
Make an appointment today to learn more about our orthodontic solutions.
What Are the Signs that Orthodontics May be Necessary?
Some of the signs that may indicate orthodontic treatment is required include:
Large gaps between the teeth
Crooked teeth caused by crowding
Overbite (overlap of the front teeth)
Underbite (upper front teeth are behind lower front teeth)
If you're concerned about any of the above, it's recommended that you seek advice from a dentist to determine if orthodontic treatment may be necessary.
What Treatments Are Available?
There are a number of orthodontic solutions to choose from, ranging from early orthodontic treatment through to traditional braces. Discuss your concerns with our orthodontic team to evaluate the different treatment options available for your unique situation.
Some of your available options may include:
Full Orthodontics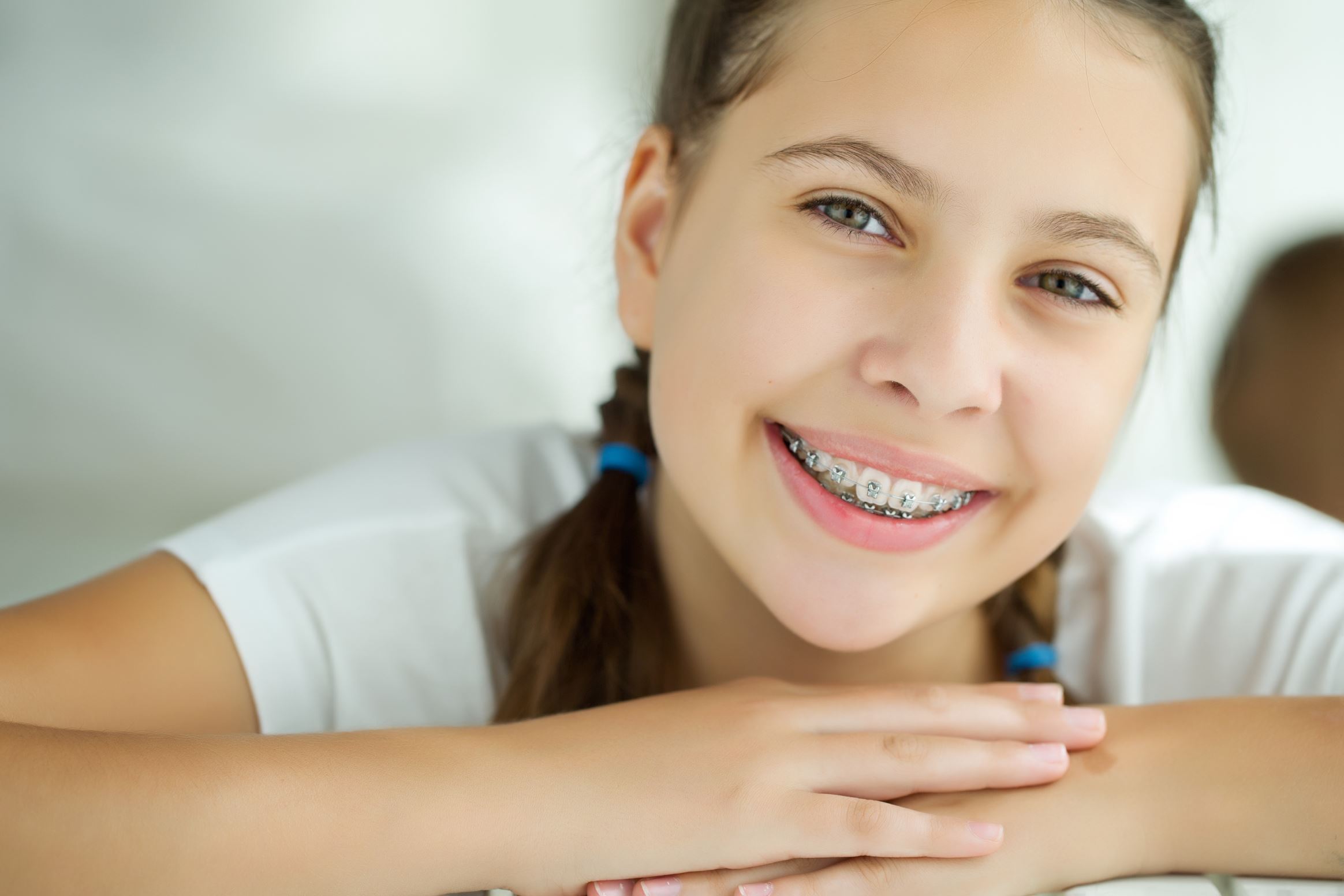 Full orthodontics are a good choice for adolescents and adults requiring teeth straightening for aesthetic or medical reasons. Also known as traditional orthodontic braces, this orthodontic treatment involves the patient being fitted with metal braces that work to slowly reposition teeth over time. Metal braces cannot be removed by the patient and are usually worn for 1 to 2 years.
Invisalign and Invisible Braces
Invisible orthodontics are ideal for those who feel self-conscious about wearing traditional metal braces. The most popular invisible braces option available is Invisalign, which works to straighten teeth using clear aligners that can be removed at any time. The aligners are regularly changed as the teeth change position, resulting in a straight smile at the end of treatment.
Get the Beautiful Smile of Your Dreams Today
No Braces Solutions
In certain cases, alternatives to braces may be suitable. These 'no braces' orthodontic solutions involve wearing a removable plate or retainer to help the teeth shift into their correct position without the use of braces.
Other Options
Other available orthodontic solutions include:
Surgical orthodontics
Early orthodontic treatment
Early intervention orthodontics
Enquire Today
For more information on our available orthodontic treatment options, contact the friendly team at East Bentleigh Dental Group today. We're happy to discuss your specific needs and advise you on the treatments we have available, including invisible braces, metal braces and no braces solutions.