Orthodontics for Misaligned Teeth
Get a Beautiful, Straight Smile with Our Orthodontic Solutions
We offer a wide range of options including Invisalign® and invisible braces, as well as being able to conduct any necessary extractions or cosmetic dentistry treatments on site. The close relationship between your dentist/therapist and the orthodontic team will allow for the seamless integration of treatments. Our ultimate goal is to give you the smile you've always dreamt of while ensuring your teeth are healthy and straight.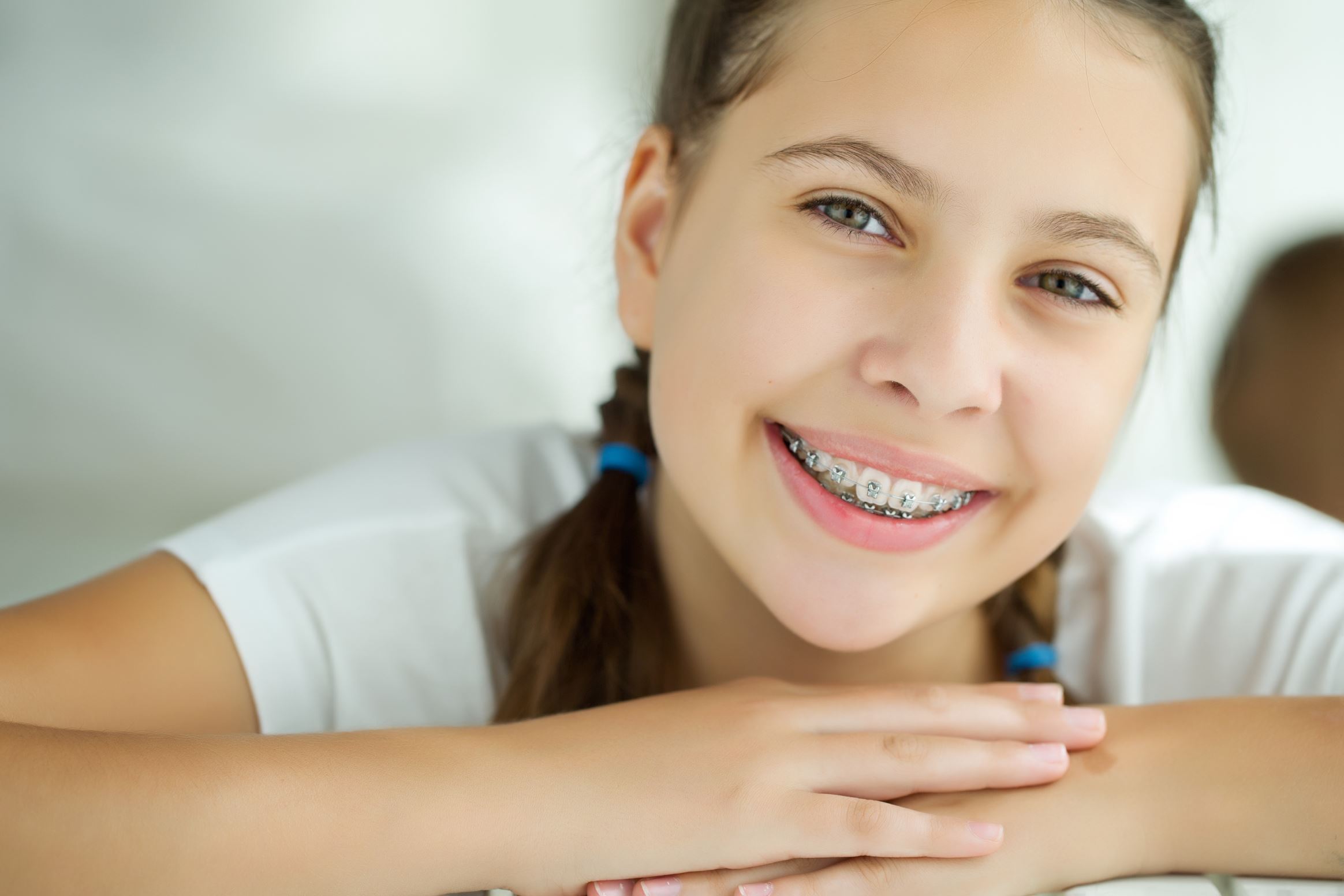 When is Orthodontic Treatment Required?
Misaligned teeth can manifest in a number of ways. Some of the signs that may indicate orthodontic treatment is required include:
Large gaps between the teeth
Crooked teeth caused by crowding
Overbite (overlap of the front teeth)
Underbite (upper front teeth are behind lower front teeth)
If you're concerned about any of the above, it's recommended that you seek advice from a dentist to determine if orthodontic treatment may be necessary.
What Causes Misaligned Teeth?
Misaligned teeth can occur as a result of:
Genetics
Poor dental hygiene
Malnutrition
Tooth loss
Nail biting
Thumb sucking
Make an appointment today to learn more about our orthodontic solutions.
Tips for Preventing Misaligned Teeth
You can prevent teeth from becoming misaligned by stopping habits that can affect alignment of the teeth, such as nail biting and thumb sucking. Looking after baby teeth in children is also important, ensuring the adult teeth can properly grow out into their proper positions.
Treatment Options Available at EBDG – Braces, Invisalign & More
There are a number of orthodontic solutions to choose from, ranging from early orthodontic treatment through to traditional braces. Discuss your concerns with our orthodontic team to evaluate the different treatment options available for your unique situation.
Some of your available options may include:
Full Orthodontics
Full orthodontics are typically a good choice for adolescents and adults requiring teeth straightening for aesthetic or medical reasons. Also known as traditional orthodontic braces, this orthodontic treatment involves the patient being fitted with metal braces that work to slowly reposition teeth over time. Metal braces cannot be removed by the patient and are usually worn for 1 to 2 years.
Invisalign and Invisible Braces
Invisible orthodontics are ideal for those who feel self-conscious about wearing traditional metal braces. The most popular invisible braces option available is Invisalign, which works to straighten teeth using clear aligners that can be removed at any time. The aligners are regularly changed as the teeth change position, resulting in a straight smile at the end of treatment.
No Braces Solutions
In certain cases, alternatives to braces may be suitable. These 'no braces' orthodontic solutions involve wearing a removable plate or retainer to help the teeth shift into their correct position without the use of braces.
Other Options
Other available orthodontic solutions include:
Surgical orthodontics
Early orthodontic treatment
Early intervention orthodontics
Home Remedies for Misaligned Teeth
There are no home remedies that can realign the teeth. However, if your misaligned teeth are causing you pain, over the counter painkillers may provide relief until you can seek treatment from a dentist.
Get the Beautiful Smile of Your Dreams Today
FAQs
Am I too old for orthodontic treatment?
A person is never too old to get orthodontic treatment. At East Bentleigh Dental Group, we can provide orthodontic solutions for patients of all ages.
How long will my treatment take?
This will depend on a range of factors, such as the specific treatment being used and the extent of the orthodontic issue being corrected. Your dentist will be able to give you an estimated treatment timeframe during your initial consultation.
What type of braces should I get?
The type of braces our dentist recommends will depend on what will be best for your teeth, as well as other factors such as your budget.
When should I seek an orthodontic assessment?
You should organise an orthodontic assessment if you've noticed any signs with the positioning of your teeth, such as crooked teeth, teeth that are shifting over time, or problems with your bite.
Enquire Today
For more information on our available orthodontic treatment options, contact the friendly team at East Bentleigh Dental Group today. We're happy to discuss your specific needs and advise you on the treatments we have available, including invisible braces, metal braces and no braces solutions.