Children's dentistry plays an important role in helping your child develop good oral healthcare habits that will be with them for life. If they learn to look after their teeth from a young age, they're more likely to care about their oral hygiene going into their adolescent and adult years. Our children's dentists at East Bentleigh Dental Group practice with compassion to provide a positive experience for all of our little patients. We understand the importance of a good children dentist that cares about their patients, making us a leading choice when it comes to dentistry for kids. Our children's dentists and therapists are a team of experienced and patient staff led by Mr Victor Antoniou and Ms Tran Pham.
Enquire about our dental services for children today.
When Should Children Start Going to the Dentist?
We recommend that parents start thinking about children's dental care at age two, or six months following the eruption of their first teeth – whichever comes first.
How Often Should Appointments for Children Be?
It's recommended that you bring your child to the dentist every 6 months so they can ensure teeth are growing in properly and monitor any signs of decay.
What Do I Do If My Child is Scared of the Dentist?
There are a number of steps you can take to minimise the fear and anxiety a child feels when visiting the dentist. These steps include:
Start taking them for check-ups from a young age to normalise the experience.
Use positive dental terms and avoid negative ones when speaking to your child about the dentist. For example, mention 'healthy smile' and 'strong teeth' rather than words like 'pain' and 'shot'.
Find a good children dentist that's friendly and patient. An understanding kids' dentist can go a long way to minimise anxiety in fearful patients.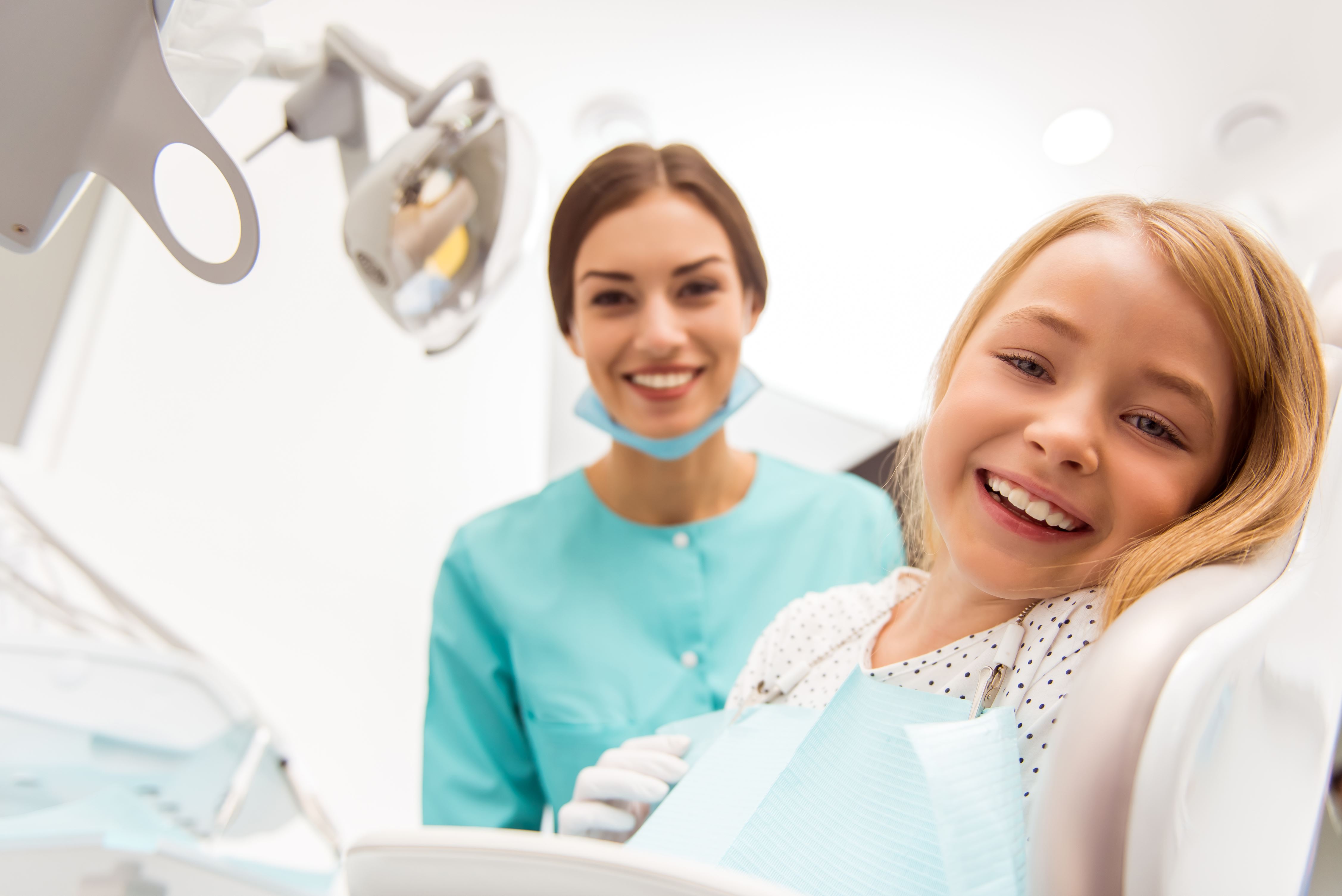 How Should I Care for My Child's Teeth?
Successful children's dental health begins with a positive example in the home. We recommend the following tips for maintaining your child's oral hygiene and helping them to develop good habits early in their life:
Use a clean, damp cloth to clean your infant's gums twice daily
Begin brushing your child's teeth as soon as they erupt. For children's dental care, use a small, soft-bristled toothbrush and a little dab of fluoride toothpaste
Due to lower salivary flow while sleeping, brushing at night is essential for preventing cavities and plaque build-up. Help your child brush their teeth every night before bed
By age 5, your child should be able to brush his or her own teeth with proper instruction and supervision
We should see your child after their second birthday to assess growth and development
Learn More About Our Dental Services for Children Today
If you're looking for a provider of dental care for children to help instil good habits from a young age, make an appointment at East Bentleigh Dental Group. Our friendly children's dentists will help make your child feel at ease and equip them with the knowledge and habits needed to look after their teeth for life. Call us today to enquire about our dental services for children or make an appointment.