Envious of Kim Kardashian and Anne Hathaway's Superb Smiles? Improve your Look with Cosmetic Dentistry
Most of us look at photos of celebrities and feel a little jealous of their dazzling smiles. However, you don't have to just accept your teeth as they are. New developments in cosmetic dentistry can give them a helping hand to look straighter, whiter and far more impressive! Before you invest your hard-earned dollars in boosting your appearance, it makes sense to research those products and services and work out what is best for you.
Cosmetic dentistry treatments are most commonly used to repair decayed, broken or missing teeth and make them more visually appealing. Speak with the dentists at East Bentleigh Dental Group for complete treatment information, including potential risks and the financial outlay.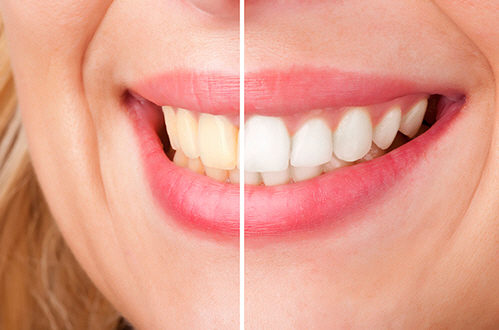 Whitening Treatments for your Teeth
Teeth whitening is one of the most popular cosmetic dentistry treatments. There are basically three different methods of teeth whitening for those who have stained teeth from food, drink and lifestyle habits. These include:
Natural whitening – Natural Plus offers patients a natural way to remove stains without harsh chemicals.
Take home – This safe and effective system uses custom-made trays and a whitening gel to give you whiter teeth in as little as one week.
Laser whitening – The dentist uses lasers to provide a targeted approach to

teeth whitening

. Your pegs can be restored to white and bright in just one hour.
Patients will experience different results so we recommend a consultation with your dentist at East Bentleigh Dental Group. Find out what to expect before you undergo treatment.
Transform Those Veneers
Composite or porcelain veneers are shells that are bonded to the front of your teeth to close gaps, mask chips and discolorations as well as hide misaligned teeth. They are an ideal solution to enhancing your smile while maintaining a healthy tooth structure.
Porcelain veneers have become increasingly popular for their long-lasting reliability.
Snap on Smile
Bonded smile makeovers are a less expensive alternative to porcelain veneers and can transform your teeth instantly. The tooth is prepared and composite resin is added, moulded and shaped to cover the tooth. While it's not as permanent as veneers, it rarely requires shaving or reduction of the natural teeth.
Snap on Smile is effective in the following cases:
Hiding gaps, crooked, stained or missing teeth
An alternative solution for patients not suitable for dental implants or bridges
A more comfortable alternative for patients with removable partial dentures
Crowns Fit for a King
Dental crowns are typically used to cover a heavily filled or broken tooth. They can also provide strength to a tooth after a root canal treatment, attach bridges, disguise chips, and cover dental implants. One of the more expensive cosmetic dentistry treatments, crowns will have you thanking your lucky stars for your health insurance policy.
To discover how cosmetic dentistry can help you improve your smile and your confidence, phone 03 9575 1100 or make an online booking.